One of the Goizper Groups main goals is to keep the highest quality systems and constant investment in technology and innovation systems.
Goizper has its own Technological Centre of Research, Development and Innovation – from where it generates value through technological studies and makes efficient and sustainable innovation.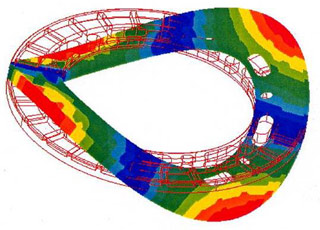 Is formed by a large technical team focused on making solutions and research projects in collaboration with the different target sectors.
The study and analysis of power transmission elements by friction and cam mechanisms is a key objective for the group of experts.
Being the cores of research and development, their capacities focus on the following areas:
Characterisation of friction materials (dry and in oil).
Characterisation of brakes and clutches under real operating conditions.
Characterisation of cam mechanism turning units under real operating conditions.
To perform the research in these areas, computer design and calculation tools are available as well as test beds with sensors for measurement, material characterisation and product testing.
There are also additional measuring units such as:
A thermographic camera.
Viewing camera.
Oscilloscopes.
Signal recorder.
Accelerometers.
Loading cells.
Portable hydraulic units.
Etc.