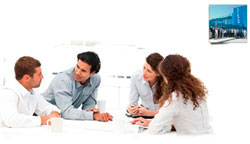 Goizper Spraying is a company focused on its customers.
Spare parts are available for all models and the after-sales service is of the utmost quality.
The distribution network offers customers a comprehensive service in this sense. All of the packaging and instructions sheets are conceived not only to look attractive at the point of sale, but also to be useful for end users. The instruction manuals are available in 15 languages to give better service in the more than 100 countries where Goizper is present.